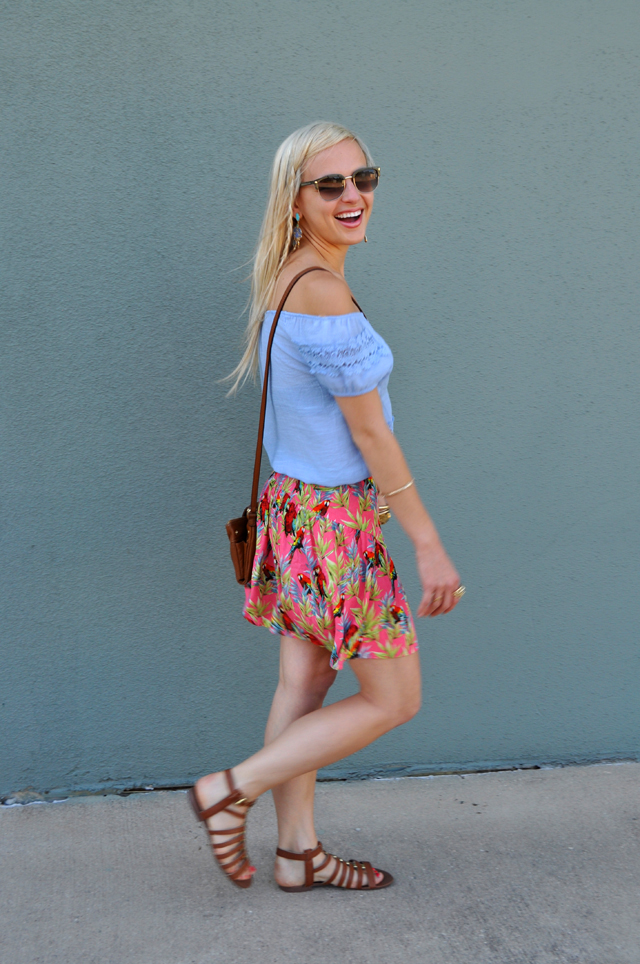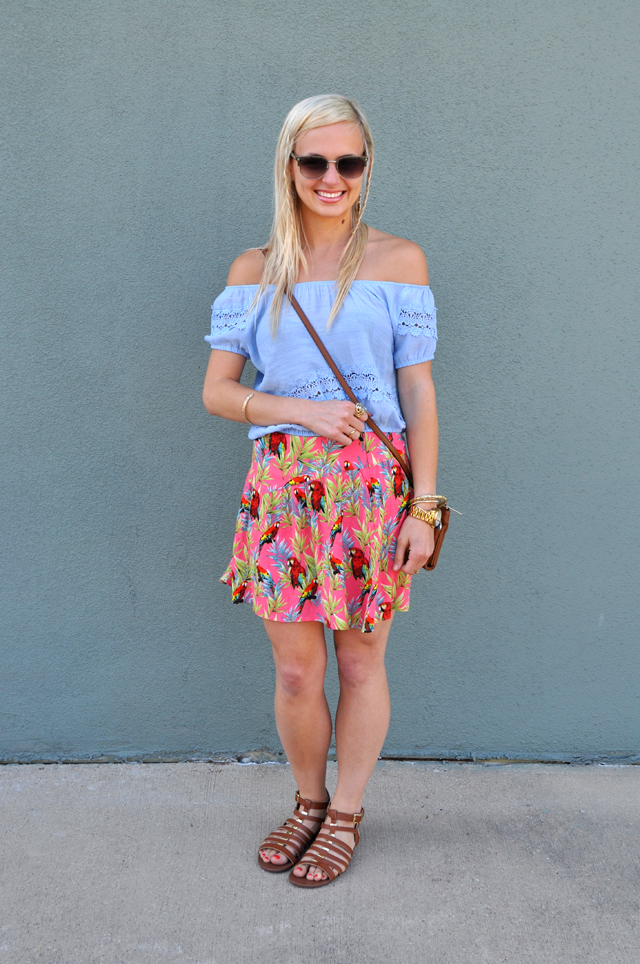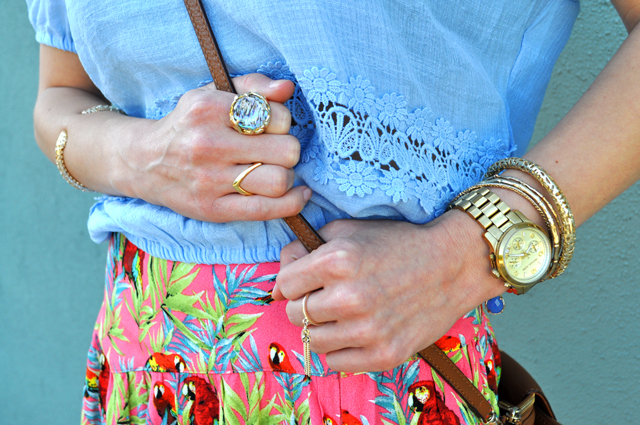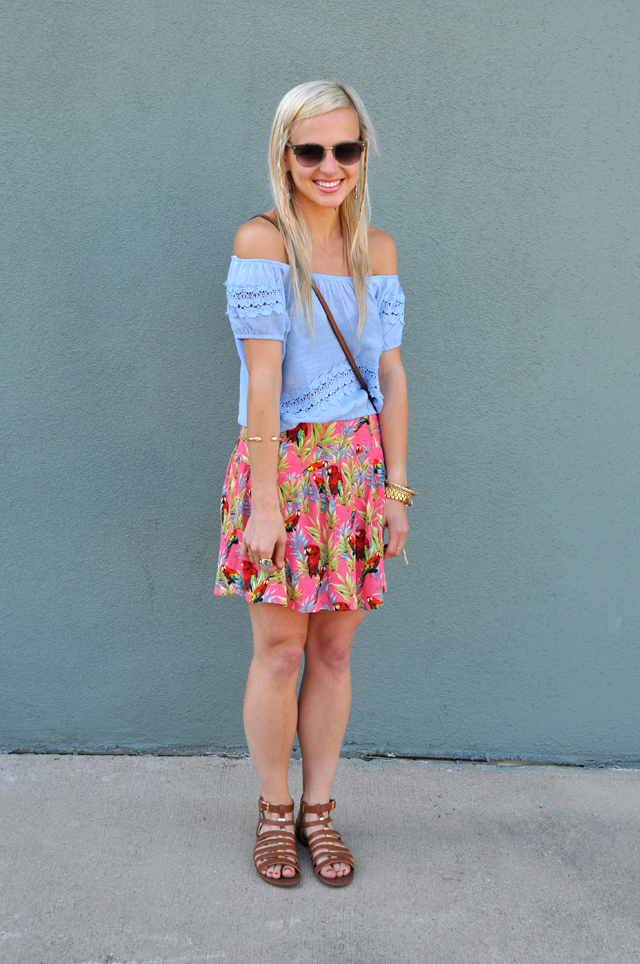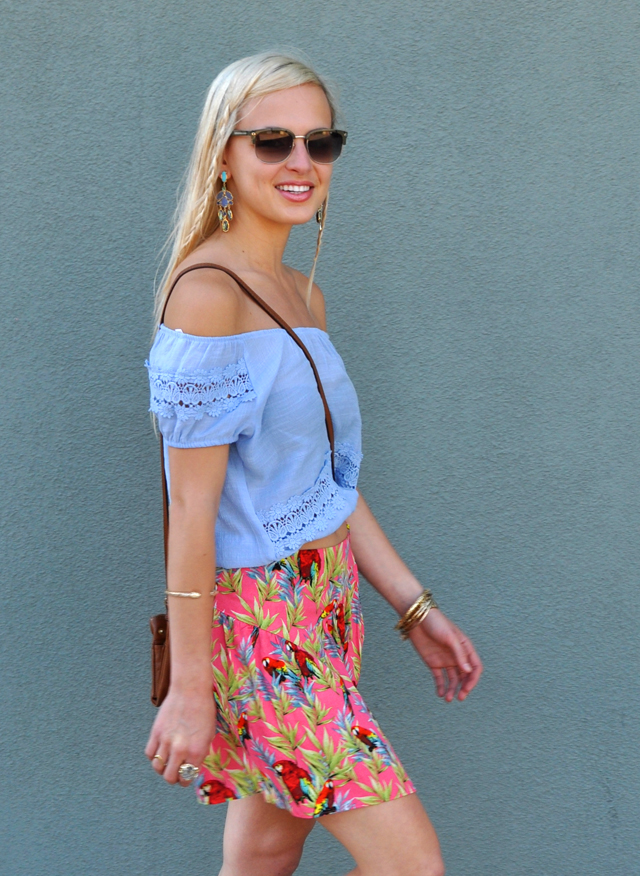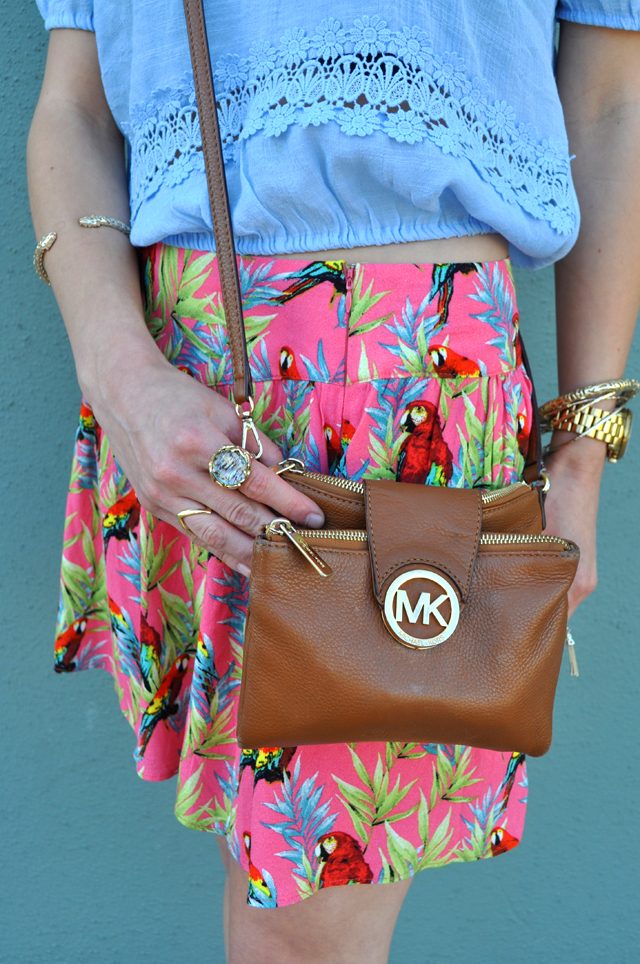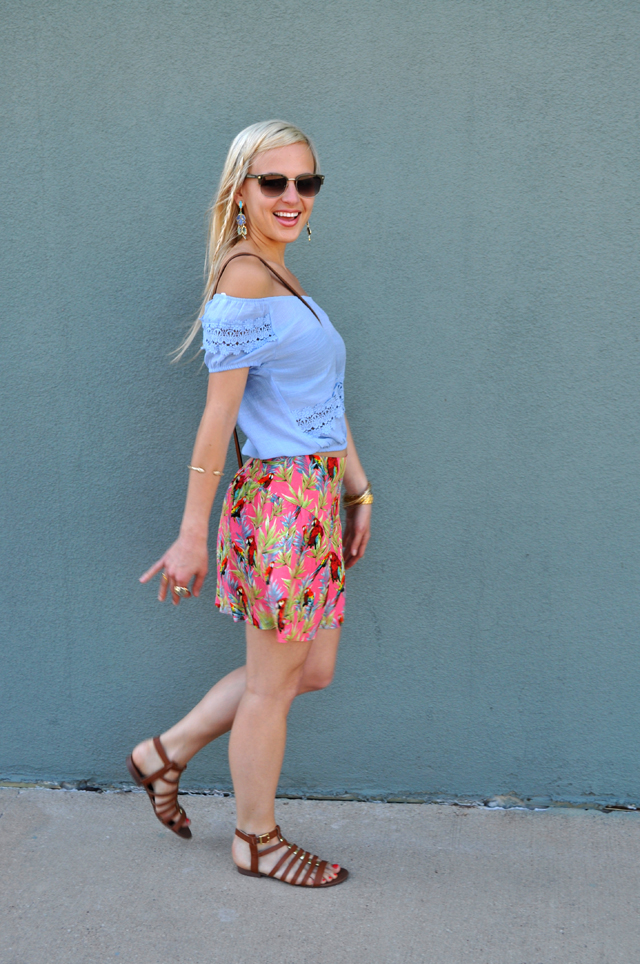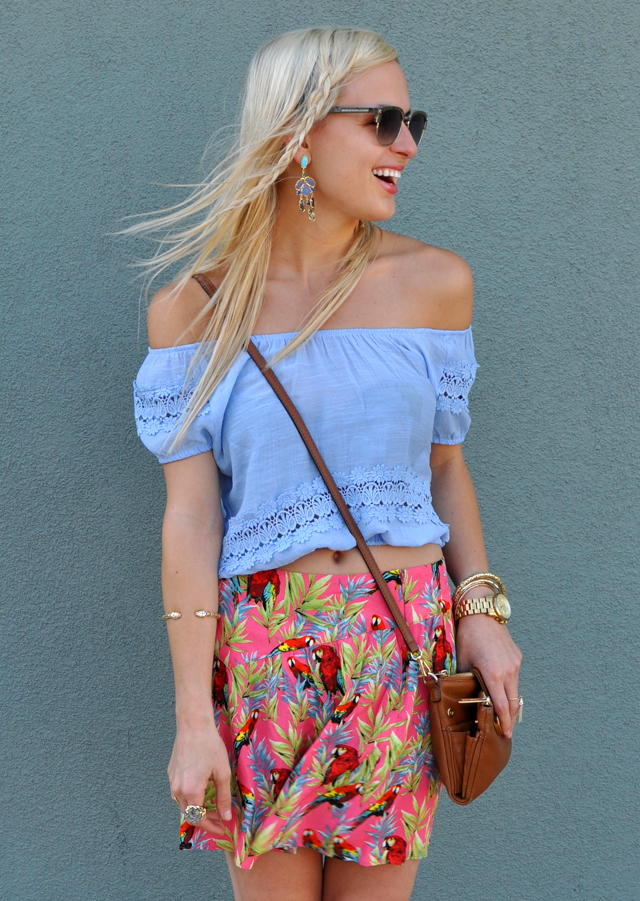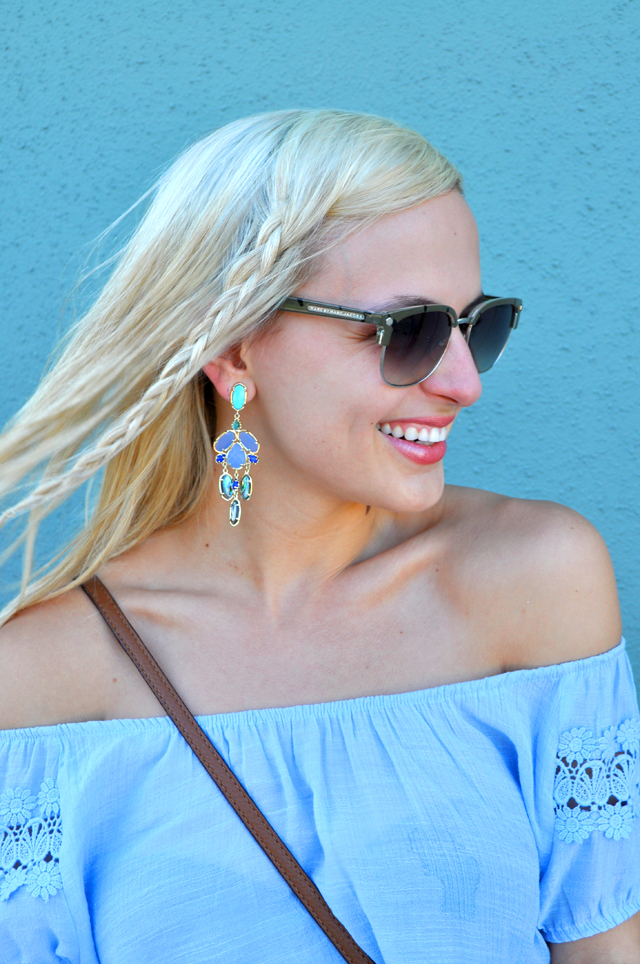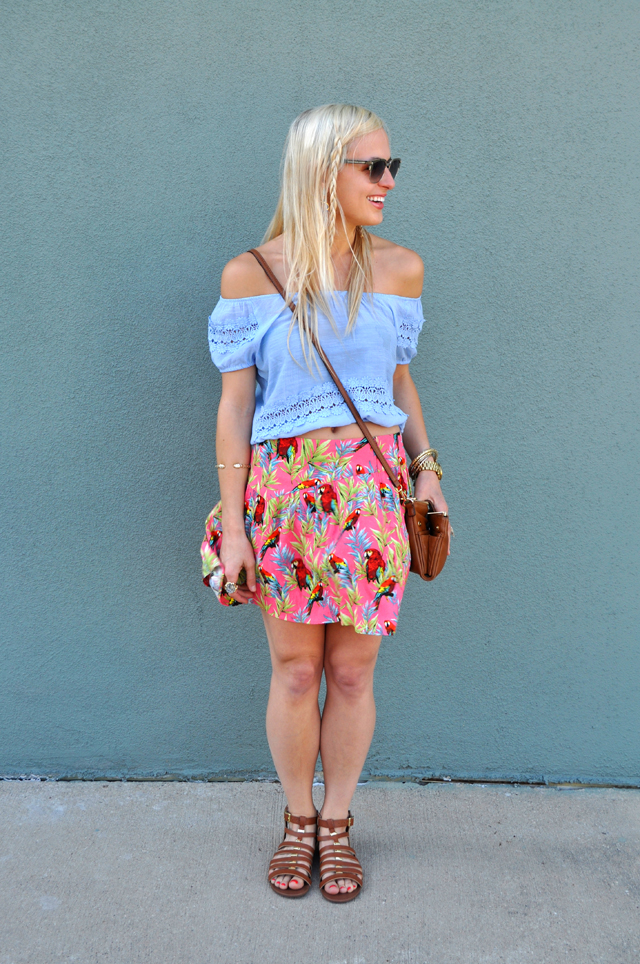 TOP:  similar Yes Style  //  SKIRT:  Forever 21  //  BAG:  Michael Kors  //  SANDALS:  similar Steve Madden  // SUNNIES:  similar Marc by Marc Jacobs //  EARRINGS:  similar Kendra Scott  //  GOLD RING: Pixie Market  //  ABALONE RING:  similar Judith Jack  //  SINGLE BRACELET:  similar Kendra Scott  //  BANGLES:  Kendra Scott  //  WATCH:  Michael Kors  //  TOE NAIL POLISH:  Pixi
If you've seen my tropical shorts look or my tropically-inspired picks, you probably know I'm a big fan of this vacation-inspired trend for summer.  When I stumbled upon this darling pink paradise skirt from Forever 21 featuring palm leaves and parrots, adding it to my shopping cart was a no-brainer.  I originally intended to pair it with a white crop top or eyelet top, but I liked how this periwinkle top (similar here) brought out the color of the palm leaves in the skirt.  Although it's hard to find, periwinkle is one of my favorite colors to wear, especially when paired with pretty abalone jewels from Kendra Scott.  I got this brown leather crossbody by Michael Kors over a year ago and I love it for a day when I'm on my feet because not only is it lightweight, but it also includes spots for your id and cards.  The bag happened to tie in my brown leather Steve Madden sandals perfectly.
My hair is ultra fine, so it's sometimes hard to find fun hairstyles to try.  I was planning to do two tiny braids on the sides of my hair and attach them in the back for a half up look, but I decided I liked the laid back look of the single braid alone.
This is a perfect weekend day look, whether you're on a tropical weekend or at your favorite local shopping spot.
Fair-well xx,